More than 1,000 NHS patients in England in the past four years have suffered from medical mistakes so serious they should never happen, according to analysis by the Press Association.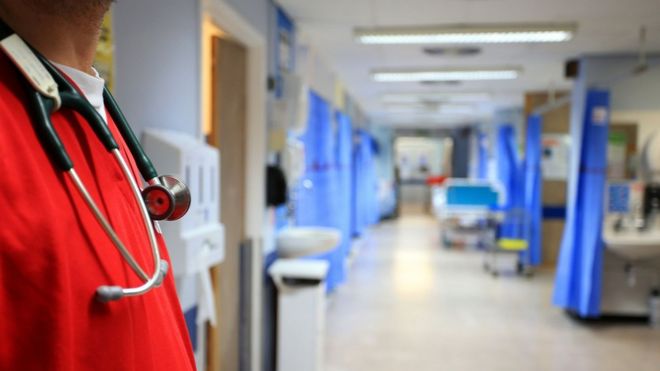 The so-called never events included the case of a man who had a whole testicle removed rather than just a cyst.
In another, a woman's fallopian tubes were taken out instead of her appendix.
NHS England insisted such events were rare, but the Patients Association said they were a "disgrace".
Other "never events" included the wrong legs, eyes or knees being operated on and hundreds of cases of foreign objects such as scalpels being left inside bodies after operations.
The Press Association analysis also found that patients' lives were put in danger when feeding tubes were put into their lungs instead of their stomachs.
Patients were given the wrong type of blood during transfusions and others were given the wrong drugs or doses of drugs.
The analysis showed there were:
254 never events from April 2015 to the end of December 2015
306 never events from April 2014 to March 2015
338 never events from April 2013 to March 2014
290 never events from April 2012 to March 2013
Katherine Murphy, chief executive of the Patients Association, said: "It is a disgrace that such supposed 'never' incidents are still so prevalent.
"How are such basic, avoidable mistakes still happening? There is clearly a lack of learning in the NHS.
"It is especially unforgivable to operate on the wrong organ, and many such mistakes can never be rectified."
NHS England insisted never events were rare – affecting one in every 20,000 procedures – and that the majority of the 4.6 million hospital operations each year were safe.
A spokeswoman said: "One never event is too many and we mustn't underestimate the effect on the patients concerned.
"To better understand the reasons why, in 2013 we commissioned a taskforce to investigate, leading to a new set of national standards being published last year specifically to support doctors, nurses and hospitals to prevent these mistakes.
"Any organisation that reports a serious incident is also expected to conduct its own investigation so it can learn and take action to prevent similar incidents from being repeated."
Source:
BBC News