Staffing levels within the NHS will have to be cut if the government wants to bring NHS finances in England under control, the King's Fund think tank has said.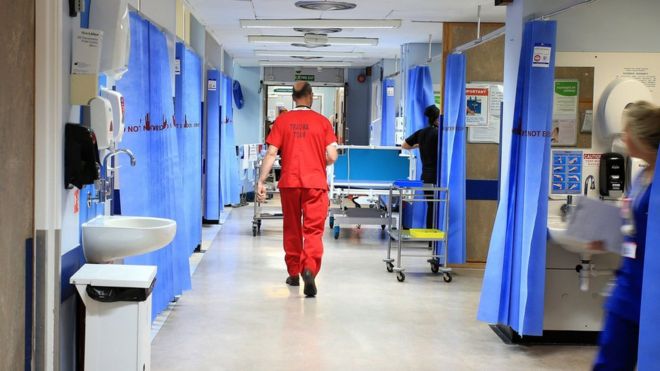 It says the government should be honest about NHS finances at a time when patient demand is rising.
It comes days before a major initiative by the NHS to control spending.
The Department of Health said the government wanted to make the NHS the safest healthcare system in the world.
This is an important week for the financing of the health service in England, says BBC health editor Hugh Pym.
The NHS leadership is set to unveil plans to get hospitals and other trusts to stick to agreed spending limits.
In the last financial year, trusts ran up a collective deficit of