Web-RADR: Recognising Adverse Drug Reactions is running a survey for healthcare providers, patients, and consumers of medicines to help develop the next generation of online side-effect reporting software.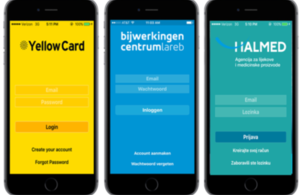 Led by MHRA, the European project Web-RADR is a ground-breaking three-year project to digitally revolutionise the way adverse drug reactions are reported and monitored. The survey asks healthcare providers and patients for their opinions about apps to report adverse drug reactions as well as to track and receive news and alerts about particular medicines.
Results of the survey will be used to:
increase general knowledge about reporting adverse drug reactions and receiving safety information about medicines.
Completing the survey is anonymous and will take approximately 15-20 minutes. Your contribution to the survey will help improve pharmacovigilance across the UK and Europe. As a token of appreciation, participants can enter a prize draw to win a