The number of people donating blood in Wales has dropped over the last 10 years, the Welsh Blood Service has said.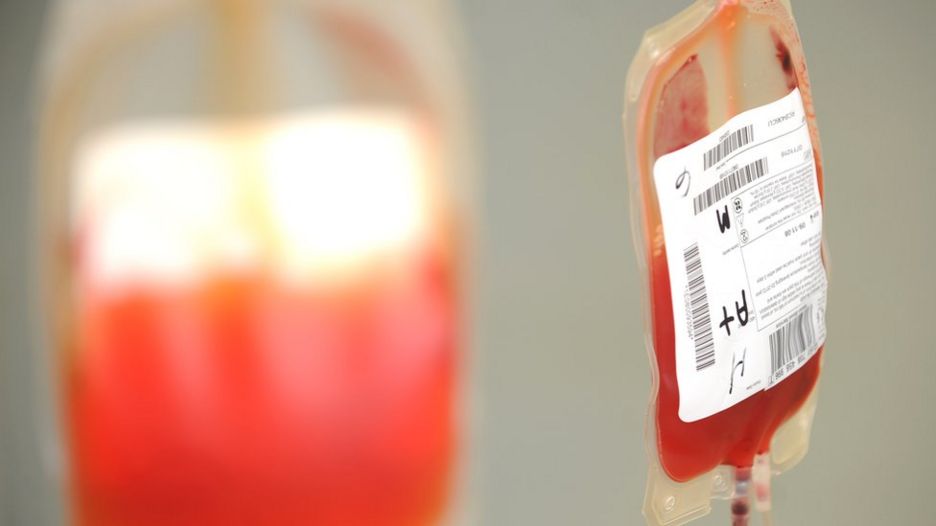 There has been a 34% drop in the number of donors donating blood and a 41% decline in new donors coming forward.
Figures also showed 14% of donors were aged between 17 and 24, prompting calls for younger people to come forward.
But Welsh Blood Service director Cath O'Brien said there was not a crisis in blood stocks.
"Despite overall blood use in hospitals declining, we need more young people to safeguard blood donation for future generations," she said.
'Lack of time'
"New donors are needed every year to replace those who can no longer donate as well as ensure the right mix of blood groups to meet patient needs today and in the future."
The call comes on the day the Welsh Blood Service joined blood services from around the world in the Missing Type campaign, which bids to reverse decline in new donors.
Around the world, the combined fall is about 27%, according to a survey of many of the countries involved in the campaign, including South Africa, Canada, Brazil, Australia, Japan, Sweden and the Netherlands.
It has been attributed to lack of time, fear of needles and lack of awareness.
In Wales alone, 13,000 new donors are needed each year and in order to supply Welsh hospitals the service needs 450 people to come forward every day.
Source: BBC