Children's accident and emergency services at a scandal-hit hospital have been suspended after senior staff said it was "not clinically safe".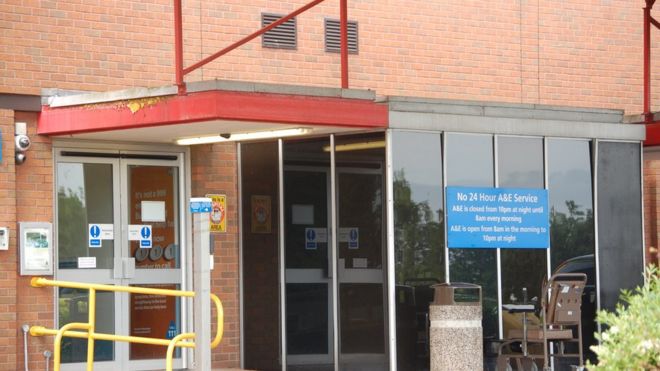 A shortage of staff with the right specialist training at Stafford County Hospital had forced the closure to patients under 18, the trust said.
The hospital was the subject of a public inquiry after there were between 400 and 1,200 more deaths than would be expected from 2005 to 2008.
The A&E department is open to adults.
University Hospitals of North Midlands NHS Trust took over the County Hospital in October last year, after the previous hospital trust was declared clinically and financially unviable.
Stafford MP Jeremy Lefroy said he was "deeply disappointed" by the closure.
"I am pushing for this matter to be resolved urgently in order that services can be restored," he said.
Source: BBC