Plans to digitise the NHS would see an online triage system where patients could get tailored advice or even register for a GP.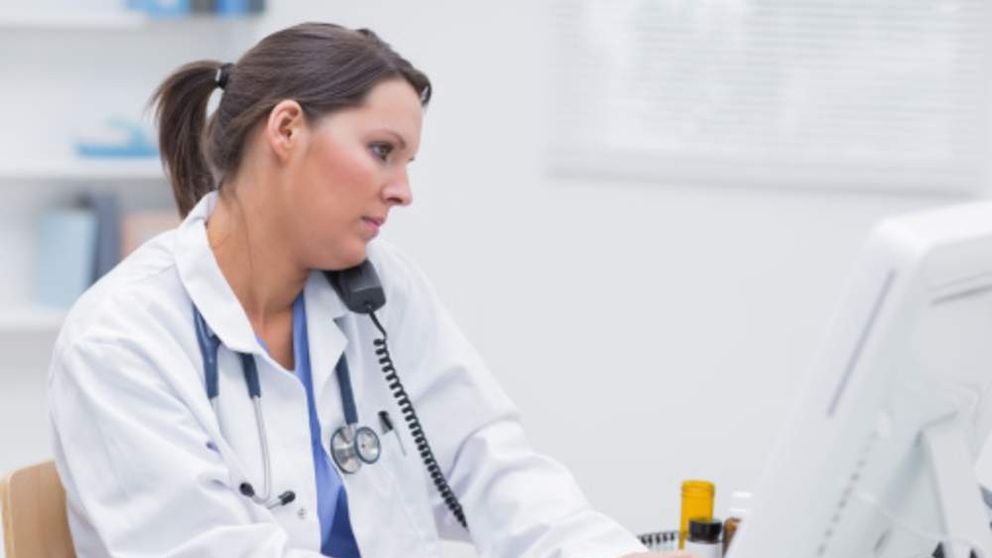 Patients will be able to diagnose their own ailments using smartphones under plans for a one-stop NHS website.
People using the new NHS.uk website will also be able to register for a GP, download medical records and order prescriptions.
The system – which could be ready by the end of the year – would offer a new online triage system for the NHS's 111 service.
It would allow patients to get tailored advice or a call-back from a health care professional, the Department of Health has said.
The move [was] announced by Health Secretary Jeremy Hunt at an NHS Expo event in Manchester.
He said: "We live in the age of the smartphone, and we want the NHS to reflect that.
"Our new plans will make it easier for patients to get medical support and information they need, and should encourage more of us to use the growing range of online NHS services available.
"This is a way of supplementing patients seeing their doctor in a more conventional, face-to-face setting, and crucially it will give people more choice and the opportunity to access healthcare in a way that works for them."
The triage system is being developed with patients and clinicians and will be trialled before it is made available to the public.
People would also be able to compare how their local health services perform in key areas including cancer, dementia and maternity care.
It comes as a review into IT in the NHS is published.
Professor Robert Wachter, who was commissioned by the DoH to look into the approach to the implementation of IT in healthcare in England, made a series of recommendations.
He said: "The NHS is a gem – delivering excellent outcomes at costs well below other international systems such as those in the US.
"However, for it to continue to provide a high quality and accessible service for staff and patients it simply must digitise.
"The one thing that the NHS cannot afford to do is to remain a largely non-digital system – it is time to get on with IT."
Mr Hunt outlined plans to introduce a new academy to train NHS staff in digital skills.
In 2011, a scheme designed to create electronic patient records for use in the NHS in England was shelved.
Source: Sky News