An Independent Investigater for healthcare has been one of CHFG's long term aims, which was finally realised earlier this year when the Healthcare Safety Investigation Branch (HSIB) came into being. For more information on the HSIB please go to https://www.gov.uk/government/news/establishing-the-healthcare-safety-investigation-branch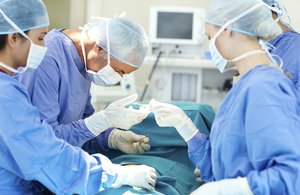 A small team, based in Farnborough, Hampshire has now been established and is working to build the organisational structure and functions, under the direction of Mr Keith Conradi, the Chief Investigator.
The HSIB are currently recruiting for some key positions. These include the roles of:
Medical Advisor
Director of Safety Investigation
Principle National Safety Investigator (2)
A team of 12 National Safety Investigators
If you are interested in being part of this unique and exciting development, full details can be found on the NHS Jobs web site www.jobs.nhs.uk – just search for HSIB.
Please note that the closing dates are very soon 24- 26th October.